Latest Feedback:
Clinical test using identical equipment
Contact Details:

Drumport Limited
Unit 9, Sterling Complex
Farthing Road
Ipswich
Suffolk
IP1 5AP
UK Stockists


Drumport MK2s 2018 range - Available in 20" and 22" sizes
Johnny Jenkins with example live on BBC Children in Need
How to fit a glowport - English Comment installer un glowport - Francais
The drumport unit is as easy to fit as a normal drum head, and is fitted in place of the front resonant head, using the standard fittings, no specialist tools are needed. This makes it easily portable to try on different bass drums, 5 minutes and you're ready to go.
The MK2 version with its refined curves and enhanced port design was released at Musikmesse in Franfurt earlier in the year, has sold to some internationally reputed drummers, and is already finding favour with drummers of all ages, in Rock, Blues, Screamo, and Punk bands.
We are also currently designing and manufacturing the range of drumports for tomtom's to further enhance the sound of your kit - watch this space or join us on facebook for updates.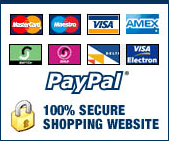 Buy Online

Please add the correct shipping for your country using the table below
| | |
| --- | --- |
| Austria | 2 |
| Belgium | 1 |
| Bosnia-Herzegovina | 5 |
| Bulgaria | 5 |
| Croatia | 5 |
| Czech Republic | 3 |
| Denmark | 2 |
| Estonia | 4 |
| Finland | 4 |
| France (inc Monaco) | 1 |
| Germany | 1 |
| Greece (inc islands) | 5 |
| Hungary | 4 |
| Iceland | 5 |
| Italy | 3 |
| Latvia | 5 |
| Liechtenstein | 2 |
| Lithuania | 5 |
| Luxembourg | 1 |
| Montenegro | 5 |
| Netherlands | 1 |
| Norway | 5 |
| Poland | 4 |
| Portugal | 4 |
| Republic of Ireland | 1 |
| Romania | 5 |
| Serbia | 5 |
| Slovakia | 3 |
| Slovenia | 4 |
| Spain | 3 |
| Sweden | 4 |
| Switzerland | 2 |
Please email us for a shipping quote to any other Country not listed